Forum rules
If you're posting about vinyl made by any company other than Funko, please use the "It's Not Funko" forum. Thank you!
Posts: 3275
Joined: Mon Feb 11, 2013 1:59 pm
Location: Piedmont, SC
"If you can't have fun, if you can't laugh, if you can't enjoy it...it's not worth it." - Joey
---
Collector of the Month

Posts: 1010
Joined: Wed Jul 18, 2012 4:07 pm
Location: San Diego
Contact:
I've never heard of these either, but I love the name. They are goofy as all getout. What I'm most interested about these though is the general vinyl figure line, sort of like the Scribblenauts fig - not fitting into any of the current lines, just being a cool vinyl figure. We don't see those too often anymore.
---
Posts: 3990
Joined: Sat Jul 12, 2014 10:53 am
Location: West Chester, PA
Kind of weird, but I like kind of weird. If I had space, I think I'd get them simply for it's weirdness,
.
Hey I'm John!
Pops!- 386
Dorbz: 31
Mystery Minis: 31
Vinyl Idolz: 1
Hikari: 1
Mini-Hikari: 1
Pop Needs- Original Logan, Unmasked Wolverine, Nick Fury, 12th Doctor Space Suit, Twisty Freddy, Ghost Rider Freddy, any Phoenix Pop, Chase Green Goblin, Laser Gun Freddy
Instagram: courtjezter
This Is Where A Really Neat Signature Is Going To Go....Eventually...Maybe.
---
Hall of Fame Class of 2011

Posts: 8853
Joined: Tue Jan 22, 2008 2:55 pm
Location: Kitchener, Ontario
I think Brian announced this at some point because I remember looking it up and checking it out.... it....was.... TERRIBLE.
The only team that matters!
---
Posts: 955
Joined: Sat Nov 15, 2014 4:37 pm
Location: Bay Area - CA
Contact:
I want some of whatever these creators were having when they thought of the characters and plot... Fun name though.
Instagram: thepop_life
---
Hall of Fame Class of 2007

Posts: 8730
Joined: Mon Apr 28, 2003 11:06 am
Location: Minnesota-where Sleestaks run free!
I like the "weird" pieces Funko does...................these are a must have!
Minnesota
.....where the Sleestaks & Pakuni run free!
Funko's Official Historian
---
Posts: 1462
Joined: Sat Jul 27, 2013 6:06 am
Location: Krypton
No way!! Pickle and Peanut!! Oh my gosh!!! Finally! I just can't believe it!! My collection is complete!!!!
So who are these two again?
My Name is Ernie
---
HoF 2008 & CotY

Posts: 9642
Joined: Tue Mar 08, 2005 12:49 pm
Location: Maitland, Florida
Like these. I pre-ordered and just got shipping notice. But I know nothing about their heritage. But I do like pickles and peanuts.
.

Craig here......
---
HoF 2014 & CotY

Posts: 10043
Joined: Fri Dec 23, 2011 9:34 pm
Location: Deep in the Heart of Texas
good reminder! Just ordered!
Got Pixie Dust?
---
Posts: 666
Joined: Mon Jun 22, 2009 2:24 am
Location: Los Angeles
I don't know the cartoon, but they look like a fun set!
---
Posts: 1487
Joined: Sun Apr 12, 2015 10:36 am
Location: Winterville, Georgia
Contact:
These are part of the clearance deal at my Barnes & Noble. Right now they're 50% off, so $10. May try to hold out for 75% off, if they don't disappear before then.
Hi! I'm Barry
Instagram: barryyyyy_mac
Pop! Count: 111
Mystery Minis: 61
Dorbz: 25
Wobblers: 11
Spastiks: 10
Funko Force: 1
Vinyl Idolz: 1
Man, I FINALLY have Mr. Peabody!
---
Posts: 522
Joined: Mon Aug 12, 2013 9:02 am
Location: Manila, Philippines
Contact:
they look funny but cute!
---
Posts: 230
Joined: Mon Feb 02, 2015 6:27 pm
I actually saw a somewhat beat up box about 2 weeks back at Barnes & Noble of a Peanut and Pickle Funko. It was on clearance for 50% off. Debated on it as it was "different" and kind of cool. Maybe I'll get it if still there.
---
Posts: 289
Joined: Tue May 26, 2015 9:16 pm
Location: Chino, CA
Contact:
The show reminds me of Adult Swim but really PG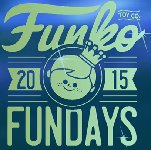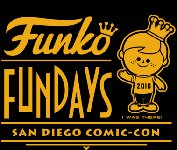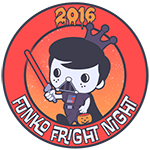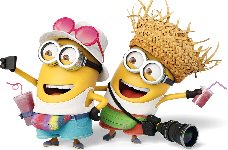 ---
---
Who is online
Users browsing this forum: No registered users