Collector of the Month

Posts: 4808
Joined: Tue Mar 12, 2013 4:02 pm
Location: The Bluegrass State
Contact:
Just announced on Funko's FB
Mickey
IG: Fuzzybunnyshogun
Looking for Kiss USB protos, Starchild pop proto, Kiss Freddy pop proto (haha)
Team Deadpool!
COTM 01/17
---
Hall of Fame Class of 2011

Posts: 9188
Joined: Tue Jan 22, 2008 2:55 pm
Location: Kitchener, Ontario
That Stitch is awesome!
The only team that matters!
---
Posts: 2073
Joined: Sat Sep 20, 2014 2:18 pm
Location: Flood City, PA
Contact:
I'm trying so hard to resist the Fabrikations, but I'm loving that Stitch.
---
Collector of the Month

Posts: 2504
Joined: Mon Dec 15, 2014 6:35 pm
Location: Las Vegas NV
Contact:
I so love these two, Stitch is so cool and Maleficents face is too cute. Definitely want to add these to my collection


Hello! My name is Giselle

IG:
Morbidgeescollections
Funklub #10230
---
HoF 2014 & CotY

Posts: 10168
Joined: Fri Dec 23, 2011 9:34 pm
Location: Deep in the Heart of Texas
Love these!
Got Pixie Dust?
---
Posts: 3566
Joined: Wed Apr 23, 2014 4:43 pm
Location: Las Vegas
Contact:
Maleficent is awesome.
Grail: Super Freddy
Jason - va1de on Instagram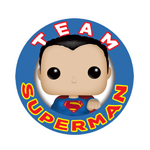 ---
Collector of the Month

Posts: 2796
Joined: Wed Jun 25, 2014 2:59 pm
Location: Truckee, CA (Tahoe area)
Contact:
I NEED MALEFICENT!!!!!! LOVE!!!!
FunKlub member #10577 Celeste reporting for duty
December 2016 Collector of the Month!
5 Customs, 50 protos, 1380 POPs (+ MLP vinyls, Hikari, Wobblers, Minis, Dorbz..)
---
HoF 2016 + CotM

Posts: 3726
Joined: Wed Jan 11, 2012 6:28 pm
Location: the SFV, CA
Contact:
woo hoooo. Digging these
Hi, Im Ed. OOB is the way to GO!
IG: eltoro423
Looking for Overwatch protos, New Simba Proto (Color), Animated Batman proto.
---
Posts: 343
Joined: Sat Dec 13, 2014 12:23 am
Location: Metro Detroit, MI
Contact:
My Mom is definitely going to want these two.
/\,,,/\
( ˆ ˘ ˆ)
My name's Liz!
Pokémon Collector and Pop Funatic ☆⌒(*^∇゜)v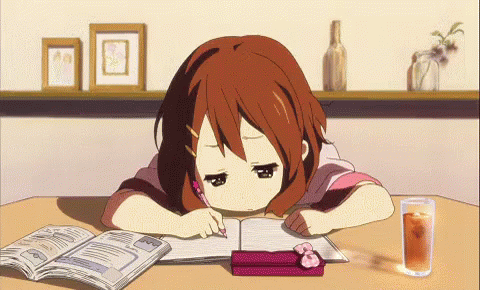 Stats:
Pops - 4xx / Mystery Minis - 145
6" Pops - 18 / Dorbz - 40
Newest Pop - Final Form Sora
ISO - (White Shirt) Mario Maurer Pop
White (Naruto) Kurama Proto
---
Posts: 13
Joined: Sun Sep 13, 2015 8:02 pm
Location: Burlington, NC
Contact:
I need that Maleficent.
Hi, I'm Kristina. Sci-fi romance author. Funko collector.
---
Posts: 1896
Joined: Sat Aug 29, 2015 8:54 pm
Location: North Carolina
Contact:
I only have a couple of Fabrikations and I've been trying not to go too crazy into collecting them, but that Maleficent is awesome!
I'm Tiffany. Instagram & Twitter: @star_warner
ISO:
Maleficent Protos
Harley Protos especially Rock Candy
Luna Lovegood Pop, MM, or Rock Candy protos
---
Posts: 479
Joined: Wed Aug 09, 2017 2:47 pm
Location: Orange County
Maleficent is cool, I wish I had her, but I was able to get the Stitch one easily from a claw machine at Round 1 arcade. Sooo in love with the feel of his suit!
This be Aud, o2thedbld, odd!
Fav pop: Thumper
IG: thumper_pops
ISO: Martian, Omamori Dolls, Donny&Walter
---
---
Who is online
Users browsing this forum: No registered users