This is a quick post regarding the history of Vynl, but more specifically, the Star Wars line. As such, it skips a lot of the history of the other lines. If you want to recreate/replicate/cite this post in part or in whole, please contact us prior to proceeding. If you see any inconsistencies, please do let us know so we can correct them.
Feel free to check out our other Star Wars Funko History posts:
Star Wars Wacky Wobblers History
|
Star Wars Holographic History
|
Star Wars Plush History
|
Star Wars Hikari History
|
Star Wars Dorbz History
|
Star Wars Vynl History
Vynl was first officially announced on July 6, 2017 when Funko revealed 4 of them, with the first to hit the market July 20th being the SDCC 2017 Exclusive Batgirl and Poison Ivy, shared with Hot Topic. The suggested retail price was $14.99. Brian, Funko's CEO, actually hinted at the reveal of this new line just one week prior to the official unveil during the Funko Funkast, where he was a special guest and had a short interview. Why is there no "i" in Vynl you may ask? Because there are always two of them! That's correct - all Vynl are 2 packs.
Vynl is actually based on artist
Kibooki's
original style and design. At the time he worked for A Large Evil Corp, U.K. based animation studio. The studio has been working with Funko since 2014, mostly being known for making their awesome subscription based animated teasers, such as Smugglers Bounty. In December of 2017, Funko acquired A Large Evil Corp for approximately $4 million, essentially bringing the animation in-house. Kibooki is also behind the designs for Vinyl Idolz, a Funko line releases in 2016 that lasted about a year.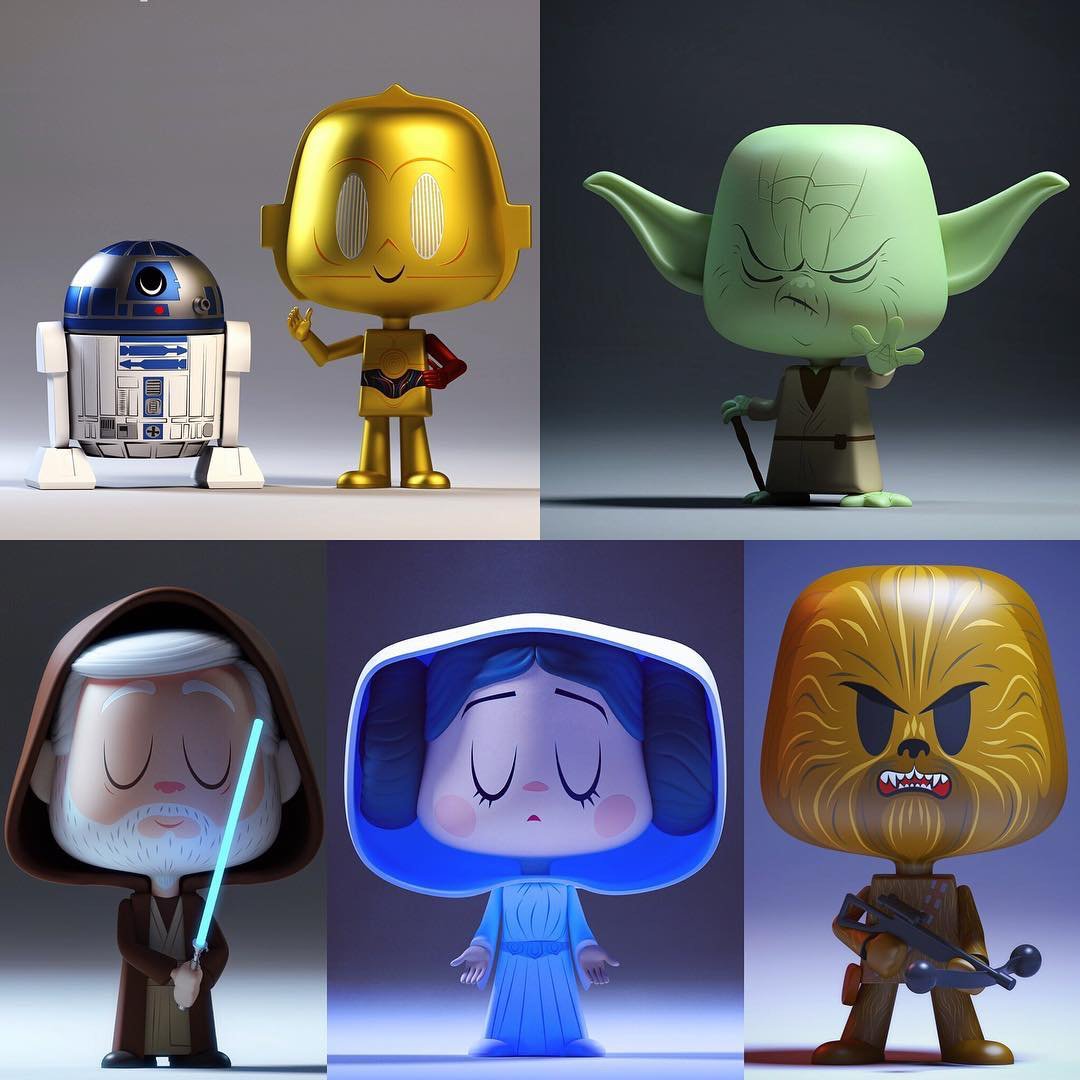 During the development process, Kibooki's unique style is brought in line with Funko's design language and is tweaked to satisfy various licensing restrictions and requirements (e.g. making some of them bobbleheads, having a base, etc.). In other words, Kibooki blocks them out and Funko's artists do the rest.
Almost immediately after the announcement many begun questioning if Star Wars will be amongst the licenses to get the Vynl treatment. Funko hinted as much but then it was quiet for months. This remained the case until April 2018 when Brian said it's coming soon.
Brian@Funko wrote:Very very sooooooon!!
And what do you know? On July 6, 2018 - exactly one year after the official reveal of the line - Funko announced the first Star Wars Vynl. Ironically, the Vynl 2 pack was of Solo. The duo of Han and Lando is a common with clear/white bases and is set to release in August.
Expect to see other well known characters such as Rey + Kylo, Vader + Stormtrooper, OT Han + Greedo and others soon!
Funko also added Vader and Stormtrooper to the August 2018 upcoming list.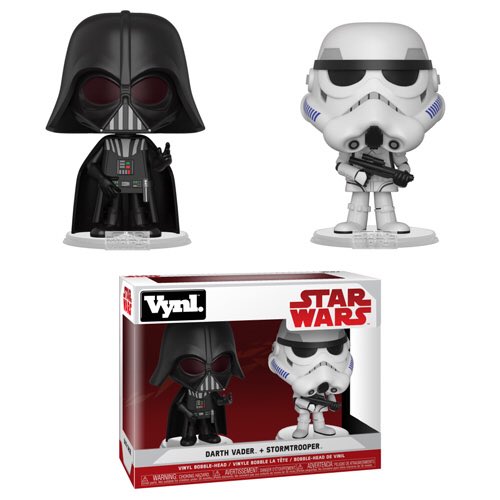 Thank you for checking this out